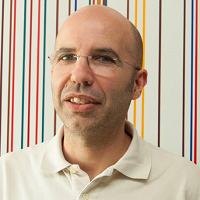 I am an Associate Professor of Finance at the School of Economics and Management, Department of Management, University of Minho.
My research interests include risk measurement and forecasting, option valuation using numerical methods, performance measurement, social responsible investments, and management education.
I have a PhD in Accounting and Finance (Lancaster University, 2006; thesis title "Essays on FTSE-100 volatility and options valuation"); MSc in Business Administration with specialization in Corporate Finance (University of Minho, 1998); BSc in Management by the University of Minho (1992). My career also includes two years (1992-1994) as an Information Systems Auditor at Ernst & Young. Co.